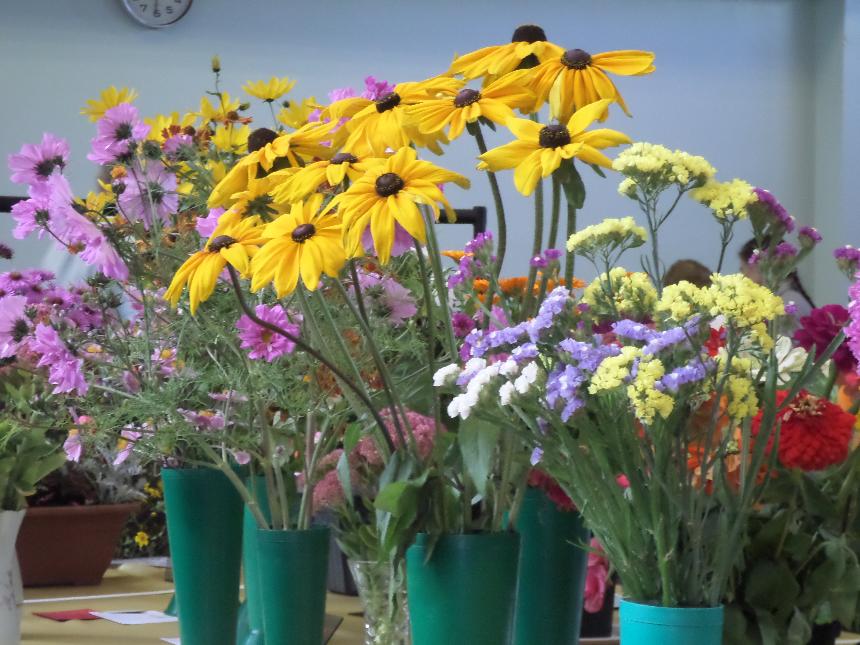 Come along to our December Talk when Angela Murray will be giving a demonstration on Christmas Decorations, specifically on decorating the table at Christmas.

The talk will be held on the 14th December 2016 at 7.30 pm at the Select Stadium, Lowerhouse Lane, Widnes. A running buffet will be available following the Talk.
Tickets are available from any member of the Committee or telephone: 0151 420 5722
So come along and join us, all are welcome - young, old or in between. Knowledgeable or otherwise.
New to gardening or an experienced green fingered grower. We would love to have you join us.
GROWING INSPIRATION IN WIDNES.......
Our Horticultural Society's Annual Show will be held in 2017 further information will be added to our website in the very near future.
Widnes & District Horticultural Society welcomes all budding gardeners both young and old to our website. Come along and join us. At present we hold four events throughout the year, three of which are talks followed by a buffet and they are held at the Select Stadium.
The other event is the annual show, which is held at Ditton Community Centre in September. This is a very popular event, rated one of the best of its kind in the North West of England. Classes are not just for veg and flowers, there are sections for photography, handicrafts, painting and classes for all you ladies who like to show off your baking skills. There are numerous classes in our children's section. All entries to which are free of charge. The adults entries are charged at just 20p per item.
Last year we had the Motley Ukes playing for us which proved a great success. So why not come along and enjoy the show? Or even come along to one of our evenings at the Stadium. You will be made very welcome. At our Christmas buffet we had the H'arts & Voices Choir to provide the entertainment.
So come on, what's stopping you ? The society is always looking for new members and encourages members to help with the events that we run.
Finally, have a look at the other pages on this site for events dates and other local shows. The cost of being a member is only £5 per year. Details on the Membership page.
The Society always welcomes new members for an annual fee of just £5. Download details from the website at www.widnesdistricthorticulturalsociety.com